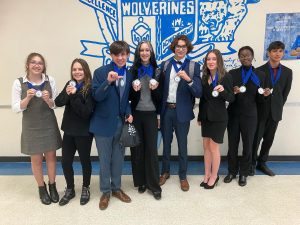 Wellington Speech & Debate had a wonderful experience in hosting its second debate competition of the year, the 2023 Florida Forensic League Macaw Region state championship qualifier tournament, on Saturday. I received multiple compliments from coaches, judges, and competitors on how smoothly things ran all day, and that's huge props to everyone that was a part of the day. In particular, my student volunteers were praised for their attention to detail, their enthusiasm, and their work ethic. I could not be prouder of how they represented what is good and amazing about the young adults and future world leaders we have in my program.I would also like to thank those parents and families that made donations for the weekend, whether cash or food/supplies. They definitely  helped make a huge difference.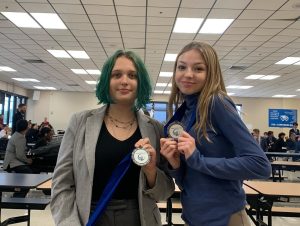 As for how we did … ELEVEN students (including FIVE freshmen!) will be representing Wellington at the 2023 state championship in Orlando on March 4-5, in eight different public speaking events. They are:
After Dinner Speaking – Michael Diaz (1st overall);
Duo Interpretation – Lauren Beer & Colin Gibson;
Duo Interpretation – Sara Al-Shamali & Isabella Parissos;
Foreign Extemporaneous – Connor Mack;
Humorous Interpretation – Melody Pratz;
Impromptu Speaking – Lauren Beer, Colin Gibson, and Ahan Guillaume;
Lincoln Douglas Debate – Ray Estevez;
Original Oratory – Ahna Guillaume; and
Public Forum Debate – Emma Gardner & Ewa Tryniszewski (5-0, second overall).
In addition, the Macaw Region Coach of the Year is Coach Paul Gaba.
Wellington also earned four new National Speech & Debate Association degrees. Earning the Degree of Special Distinction (500+ points) were Lauren Beer and Patrick McDermott. Earning the Degree of Excellence (150+ points) was Eleanor Myers. And Sara Al-Shamali earned her NSDA Degree of Merit and membership in the largest public speaking honor society in the world.
Thank you again for an amazing day! And congratulations on a successful endeavor!