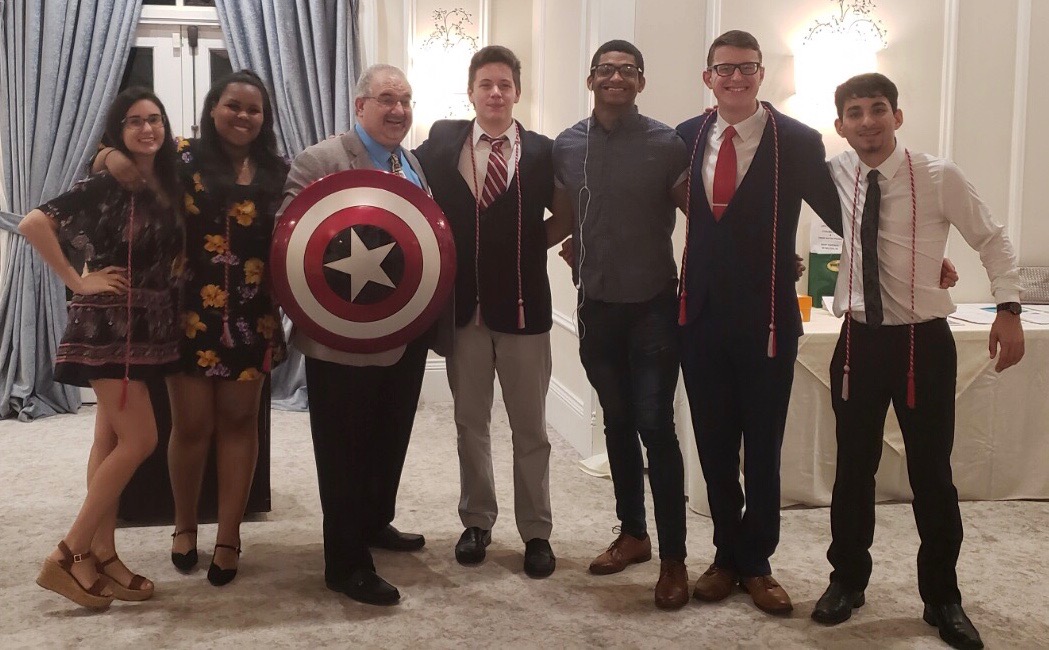 Dear Wellington Debate Class of  Class of 2019, Class of 2020, Class of 2021, Class of 2022, and parents –

Thank you to everyone who attended our end-of-the-year banquet this evening – roughly 60 students, parents and guests were in attendance at the Wanderers Club (including former Jupiter Coach Kristie Taylor and Wellington Landings Coach Christopher Cartagena).

An AMAZING "THANK YOU" to Sue Ann McDaniel, Leah Lagalo Silver, and Allison Jacobson, for helping to organize the banquet this year. From setting up the centerpieces and tables to decorating the banquet hall with a "beach" theme, these phenomenal women made my job so much easier and make the evening so much better for everyone. I am blessed to have their support daily, and appreciate everything they have done. My words of gratitude are sadly inadequate to describe how much they mean to me and this program.

It was a wonderful success, with excellent speeches by seniors William Bussey, Kristina Davis, Matias Galguera, Zachary Jacobson, Joseph Long, and Helie Macius. There were plenty of laughs, a few tears, a ton of stories I VAGUELY remembered, a few stories I DIDN'T remember, and numerous outstanding Kodak moments.

I hope the seniors enjoy the various gifts they received – their honor cords, NSDA certificates and bars, the inspirational-quote magnet, and their various literary selections. (I'm a former English teacher at heart, and still love reading for leisure.) I hope they provide you inspiration, downtime entertainment, lost of personal reflection, and financial guidance for your very bright futures.

On a personal note, I especially offer my sincere gratitude for the kind words, amazing thank you cards, and gift I received from the seniors, their parents, and the team as a whole. The Captain America shield … is definitely a deviation from the traditional Star Wars items, and I am not complaining. I'm not sure where in the debate room it will be located, but I'm sure it will fit in with the rest of my eclectic gift collection. RED DAWN DEBATERS … ASSEMBLE!
Congratulations to the Class of 2019 – you are definitely a special group, and will be missed dearly!

"SPIRIT OF DEBATE" GOLDEN GAVEL – Joseph Long
NSDA ACADEMIC ALL AMERICAN AWARD – Zachary Jacobson