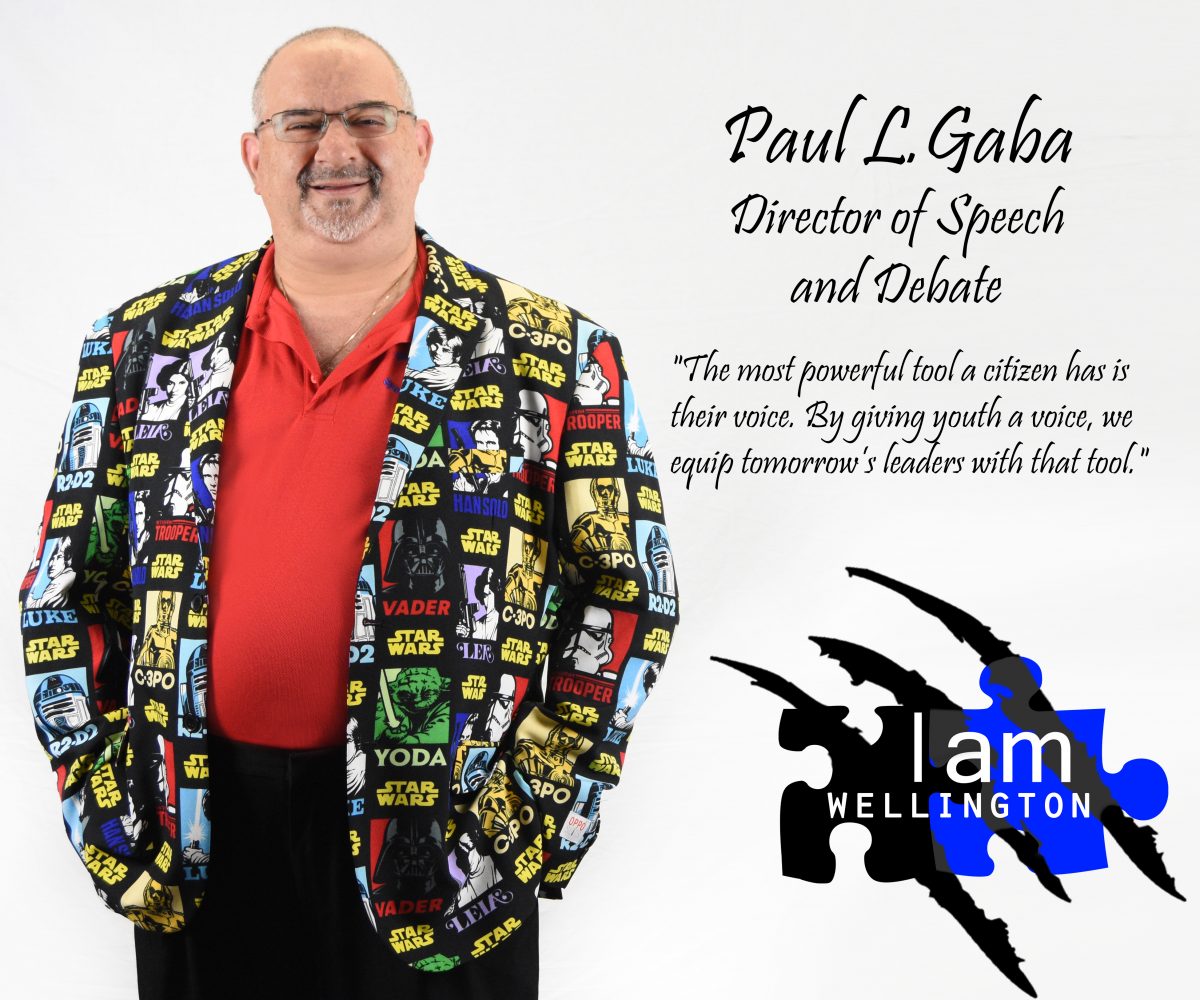 PAUL L. GABA, DIRECTOR OF DEBATE – THREE DIAMOND COACH
"Debate" was not offered at Bloomfield Hills Lahser High School when Paul Gaba was growing up in suburban Detroit. However, "Radio Broadcasting" was, and Gaba spent 2 1/2 years as a disc jockey and newscaster at WBFH-FM while in school.
After graduating from Lahser, Gaba split his time between Central Michigan University and Wayne State University, ultimately receiving his Bachelor of Applied Arts in Broadcast & Cinematic Arts from Central Michigan in 1988. But while Gaba had a Broadcasting degree, he joined the world of journalism, spending the next few years as a reporter/photographer for various Michigan newspapers.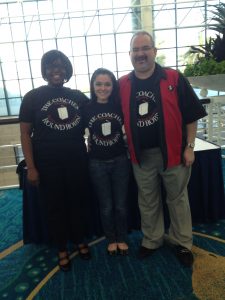 In 1994, he was offered the opportunity to free-lance for several papers, including The Detroit News, for which he spent nearly three years covering suburban Detroit politics. During his free-lance days, Gaba was hired as assistant manager of WBFH, and in 1997 he entered the Wayne State graduate school to obtain his secondary education teaching certificate. He received his certification in 1999, and earned his Master of Arts in Teaching in Secondary Education in 2001, with a double major in English and Speech and a minor in Journalism.
Gaba was Debate Coach at South Fork High School in Stuart, Florida, for two years before assuming the same role at Wellington in August 2002. He was elected to the National Speech & Debate Association's Florida Panther District committee in May 2003, and served on the committee from 2003-08 and 2009-2013. In October 2013, he was elected chair of the new Florida Oceanfront National Speech & Debate Association District, after the Palm Beach/Martin county area split from the rest of the Panther District (which is currently based in the Orlando area). He also served on the NSDA's Public Forum Debate Wording Committee from 2017-20.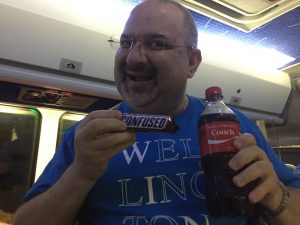 The NSDA has recognized Gaba for his commitment as a district chair, directing tournaments, conducting public service projects, and devoting his talents to others, as the 281st debate coach in NSDA history to earn the Don Crabtree Distinguished Service Award. Coaches who perform service for the NSDA, such as hosting tournaments, writing or presenting about the NSDA, recruiting a new chapter school, or writing an article for The Rostrum, earn service citations. Those who earn 20 citations are given a special gold key. Those who receive 50 citations are presented with a bronze plaque. Additional plaques are presented for every 50 additional citations. In November 2018 Gaba earned his fourth DSA plaque. In 2018, Gaba was awarded the NSDA Bronze Award for excellence in district leadership, and in 2019 was awarded the NSDA Silver Award for excellence in district leadership. He also received the 2019 NSDA District Retention Award.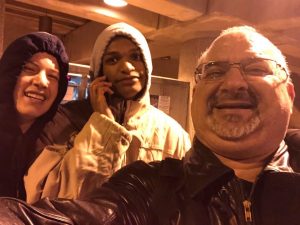 Gaba was the recipient of the 2003 National Debate Coaches Association Barton Scholarship, which helped defray the costs of traveling to and attending the University of Kentucky National Debate Institute's Lincoln Douglas Coaches Program.
In his role as the Florida Forensic League's Macaw Region director from 2004-08, Gaba acted as a member of the Florida Council of Presidents, representing coaches in Palm Beach County in coordinating a statewide debate calendar, creating a standardized judge training manual, and developing a curriculum guide that can be used by novice debate coaches. Gaba, who was Florida Forensic League Vice President/Webmaster from 2009-2017, and was elected FFL Secretary in 2019. He was also a member of the FFL Policy Debate Task Force in 2003-04. He has been honored as the FFL Macaw Region's "Coach of the Year" five times, and the state Coach of the Year in 2011-12.
Gaba is a member of the Lincoln-Douglas Education Project (an organization of coaches who believe LD should retain its values-based heritage), the National Debate Coaches Association, and the National Federation of State High School Associations.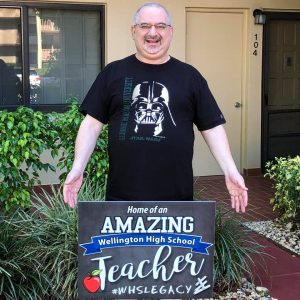 In 2007-08, Gaba began serving as Vice President of Individual Events for the Palm Beach Catholic Forensic League, and in his capacity on the PBCFL executive board has been responsible for setting up and running the league's tournament software and computer program.
In 2020, Gaba and Suncoast Debate Coach Traci Lowe were appointed as "regional ambassadors" for the upstart Florida Civics and Debate Initiative. The mission of the FCDI is to create access and opportunities for all students in Florida to have the best civics education including curriculum, debate programs, and high-quality teachers that are catalysts for students becoming great citizens who can preserve our constitutional republic for future generations. Gaba and Lowe will be working with new high school and middle school programs and coaches in the area.
Gaba was selected by the National Federation of State High Schools Speech, Debate and Theatre Association's Speech Advisory Committee to receive its Section 3 Award representing Alabama, Florida, Georgia, Louisiana, Mississippi, North Carolina, South Carolina, and Tennessee as a regional coach of the year. He was named a George Mason University Patriot Games Classic Invitational Debate Tournament "Mason Mentor" in December 2013.