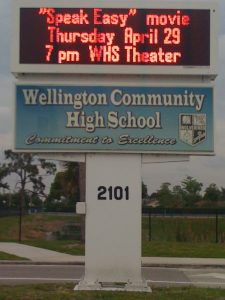 Candy Jar (2018)
Synopsis: A dueling high school debate champion duo who are trying to realize their plans to get into the colleges of their dreams. 
Featured Debate: High school policy debate.
Speech & Debate (2017)
Synopsis: Three unlikely friends resurrect the dead Speech and Debate club to fight against a modern-day witch hunt in their Salem, Oregon high school.
Featured debate: Lincoln-Douglas, along with persuasive speaking, dramatic interpretation, and group interpretation/reader's theater. Forensics is seen from an outsider's perspective as the trio find themselves misfits at both their school and at their first big-city competition.
Figures of Speech (formerly called Speak Easy: The Power of Duo) (2015)
Synopsis: Four duo interpretation teams from four different states are tracked over the course of one year, culminating at the National Speech and Debate tournament in Las Vegas.
Featured debate: Duo Interpretation.
A Sort of Homecoming (2015)
Synopsis: A successful New York news producer returns to her Louisiana roots after tragedy strikes, and finds herself reminiscing about high school debate.
Featured Debate: High school policy debate. Screenwriter and political analyst Lynn Reed brought her experiences as a former high school policy debater to the film. The film shows the process of a whole competitive year from summer camp to the national championship.
Crotty's Kids (2014)
Synopsis: James Crotty directs his personal story of coaching the Eagle Academy for Young Men debate team in the South Bronx.
Featured Debate: High school policy debate.
Fast Talk (2011)
Synopsis: Director Debra Tolchinsky follows the Northwestern University policy debate team and asks: why are they talking so fast?
Featured Debate: Intercollegiate policy debate.
Debate Team: Director's Cut (2008)
Synopsis: Competition is fierce as policy debaters for America's top universities wage war with words.
Featured Debate: Intercollegiate policy debate.
The Great Debaters (2007)
Film Synopsis: An inspiring dramatization of the first predominantly black debate team led by Professor Melvin B. Tolson at Wiley College.
Featured Debate: Historical Pi Kappa Delta debate. The film fictionalizes some elements of Wiley College's debate history but is a fine introduction to the team's compelling true history.
Resolved (2007)
Synopsis: Two high school policy debate teams have clashing competitive philosophies.
Featured Debate: High school policy debate.
Rocket Science (2007)
Synopsis: Hal Hefner, a shy student with a stutter, is recruited to the high school policy debate team after its star competitor drops out of school.
Featured Debate: High school policy debate. Director Jeffrey Blitz brought insider knowledge from his experience as a high school policy debater and stutterer. The actors viewed live high school debates to study the format.
Love and Debate (2006)
Synopsis: Latina-Jewish Jordan Landa finally found her place in the competitive world of policy debate. But can she balance her family's expectations, her budding romance, and the pressure of competition? 
Featured Debate: High school and intercollegiate policy debate. Director Jessica Kavana Dornbush was a former national debate champion and Harvard University debater and based Love and Debateon these experiences. As the film tracks Jordan's progress, she encounters conflicting philosophies about policy debate and develops her own.
Thumbsucker (2005)
Film synopsis: When high school student Justin tries to end his thumb-sucking habit, his world changes in unexpected ways.
Featured Debate: Unspecified individual debate event. Justin takes a debate class and transforms from a shy speaker to a reckless but skilled star debater over the course of the film.
Listen to Me (1989)
Film Synopsis: The Kentmont College Debate Team members come from different worlds, but come together with one goal: to win the national debate championship.
Featured Debate: Intercollegiate policy debate. The film was partially based on the UCLA CEDA debate team and was shot at Pepperdine University.