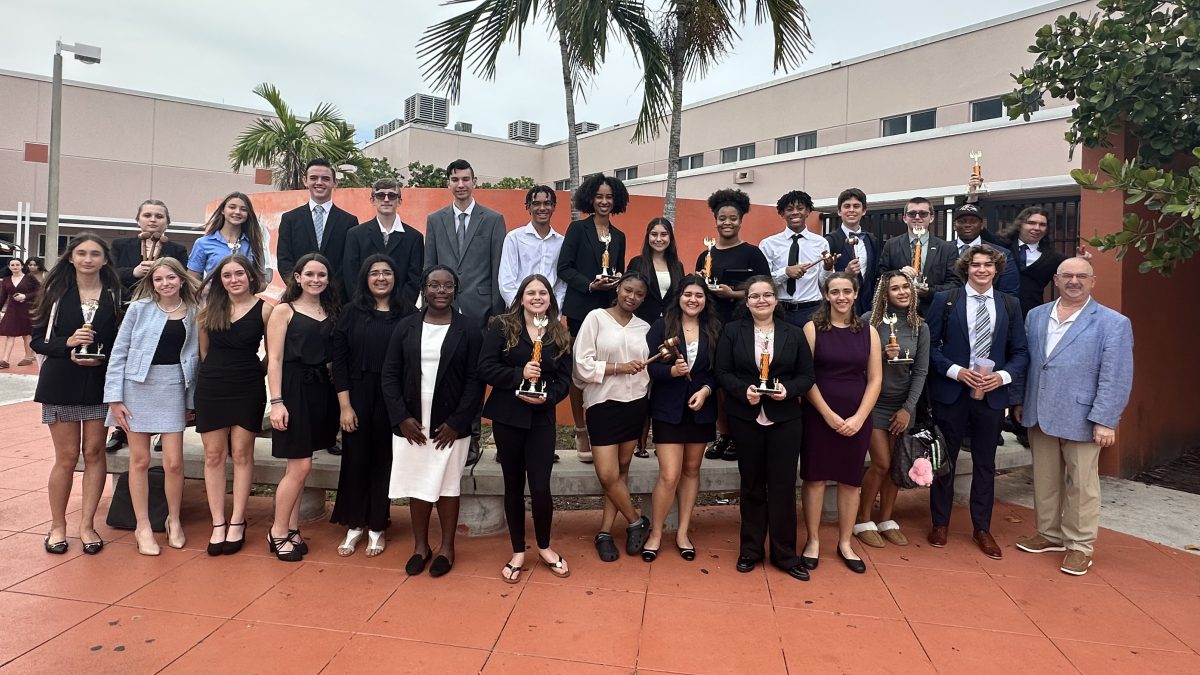 Wellington Speech & Debate opened its 2023-24 Championship Season with an impressive performance at John I Leonard High School on Saturday, September 23, as 18 Red Dawn Debaters took home hardware.
First place in Dramatic Performance went to Izzy Parissos, while Stacy Joseph placed fourth in Oral Interpretation of Literature.
Placing first overall in his varsity Congressional Debate chamber was Patrick McDermott, while Brandon Burt was third and Kai Cartwright took home a gavel as his varsity chamber's best Presiding Officer.
Six varsity students earned gavels for their role as POs in novice chambers: Alexa Charlot, Maddox Manriquez, Adrian Perez-Rodriguez, Maria Ramirez, Kelvin Smith, and Ewa Tryniszewski.
In their first-ever weekend high school debate tournament, seven novice debaters earned accolades. Ava Redfield and Jordan-Anthony Scott each took second place in their chambers, while Natalia Figueroa placed third. Fourth in her chamber went to Elisa Syla. Both Trinity Smoot Ford and Zoe Savage took fifth in their respective chambers, and sixth to Jason Pantano.
Welington earned its first 11 National Speech & Debate Association honor degrees of the year. Arthur Hu-Manning, Adrian Perez-Rodriguez, and Emma Segfeldt each earned the Degree of Excellence, hitting the 150-point mark. Earning the Degree of Honor (75+ honor points) were Alexa Acosta, Kai Cartwright, Alexa Charlot, Neela Fulcher, Jerom Khela, and Adam Tryniszewski; these seven students will receive their varsity debate letters at the spring banquet, and have earned the right to wear NSDA honor cords at their graduation ceremonies. Two first-year debaters earned NSDA membership and the Degree of Merit (25+ honor points): Jason Pantano and Jordan-Anthony Scott.