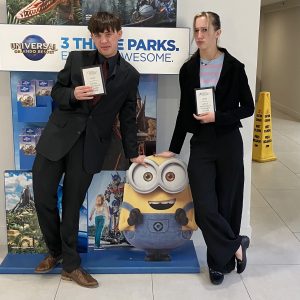 Wellington's Duo Interpretation team of Lauren Beer and Colin Gibson have qualified for the 2023 National Speech & Debate Association National Tournament in Phoenix this June.
In addition, Congressional Debate student Patrick McDermott is 1st Alternate in the House, Paula Currea is 1st Alternate in International Extemporaneous Speaking, and Wellington received the NSDA Leading Chapter Award for continued excellence in the speech and debate community.
Ewa Tryniszewski and Ray Estevez will be representing Wellington as part of a district World Schools Debate team.