It was a day of success in two Florida counties on Saturday, September 21, for the Wellington Speech & Debate Team. At the PBCFL Congressional on the campus of Spanish River High School, the Red Dawn Debaters took home 22 awards.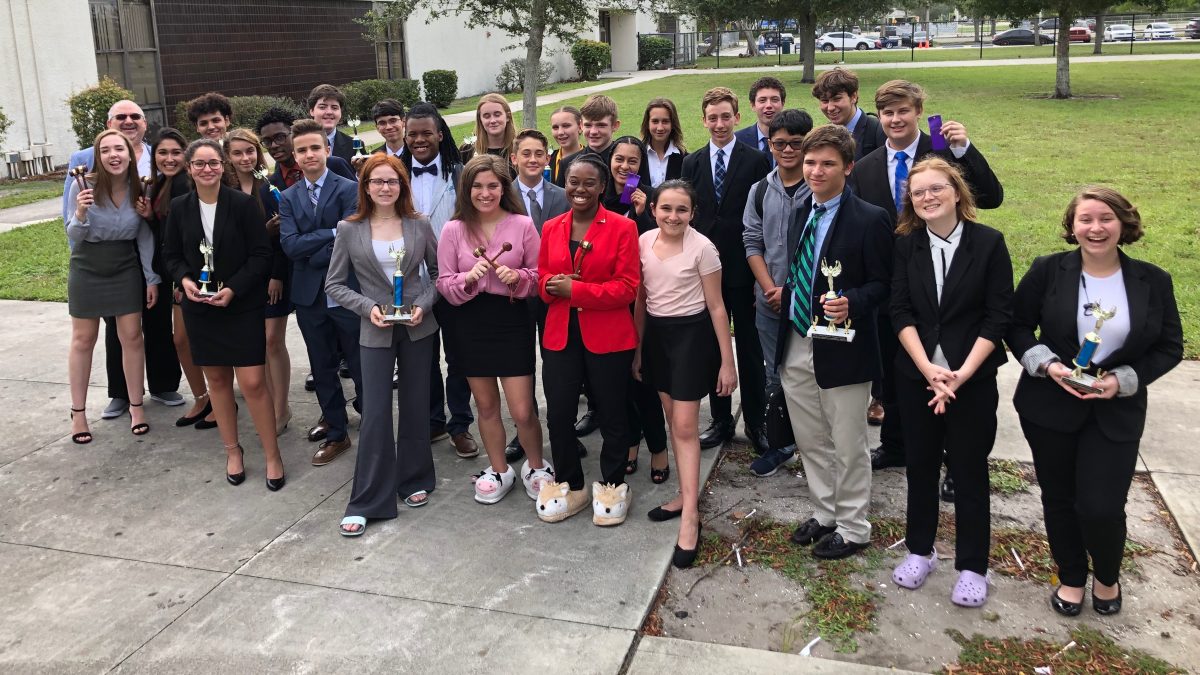 Rylee Bleakley placed first in her House of Representatives, while three debaters – Abigail Montgomery, McKenna Wickers, and Madison Kaplan – each placed second in their respective chambers. Megan Gonzales took third, and six students – Isabella Tombari, Aliza Guerreiro, Alexander Valdes, Jason Miller, Gonzalo Pardo, and Daniel Melton – took home fourth-place trophies. Taking fifth was Ray Estevez, and placing sixth were Tahiya Zaman, Samuel Johnson, and Nicholas Raney.
Wellington debaters also took home seven gavels in recognition of being their respective chambers' top presiding officers. Both Jordyn Bergman and Jenalyn Spies earned two gavels, while Nailah Williams, Chelsea Gutierrez, and Shaida Meier each earned one gavel.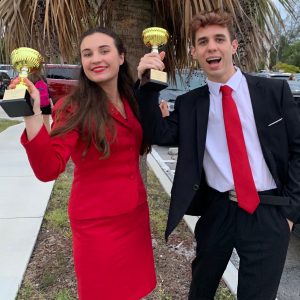 While all this was taking place in Palm Beach County, the Duo Interpretation team of Jaiden Blinston and Matthew McGann was taking fifth place at the Flying L Invitational in Ft. Lauderdale.
Wellington earned four National Speech & Debate Association degrees on Saturday. Wesley Hinds-Francis surpassed the 250-point mark, earning his Degree of Distinction, while Isabella Tombari passed the 75-point mark (Degree of Honor) and earned her varsity letter. Both Jason Miller and Abigail Montgomery earned the Degree of Merit, surpassing 25 points. They join three debaters who earned advanced degrees earlier this semester: Jaiden Watkins (Degree of Honor), Shaida Meier (Degree of Honor), and Madison Kaplan (Degree of Distinction).
Coach Gaba believes the amazing work ethic and bonding that has been part of his three debate classes this year is a major reason for these amazing results. Today's success is a testament to the entire team and its commitment to excellence and teamwork. He could not be prouder.